of Fischer deliveries arrive on time or earlier.

is an SQF Level 2 rating that Fischer is proud of - and makes us GFSI certified!

Fischer relationships have lasted for more than 20 years.
The right solution, right away.
Trust three generations of Fischer pinch-bottom expertise to help you find, customize and even create the perfect, high-performance fit for your packaging and supply chain needs.  Learn more.

Short Lead Times
Flexible Fulfillment
Low Minimums
Our Product Catalog
Browse hundreds of our customizable and ready-to-ship paper bags, wraps and more. Need a quote? Our team usually delivers in 48 hours or less.
Fischer Paper Products' new state-of-the-art facility has been designed and built to the highest standards with a layout and amenities that ensure our employees and customers alike enjoy unmatched convenience, efficiency and quality of service.
Baking up a customized solution.
Chabaso Bakery bags with window panels show off the breads inside.
We're moving to our new HQ!
On 8/17/2020, Fischer Paper Products will be closing our Oak Grove warehouse in Waukegan. All shipping will originate from our new corporate headquarters at 1301 Gregory Drive, Antioch, IL 60002. Effective 10/1/20, Fischer Paper Products' facility on Ida Avenue in Antioch will be closing as well.  All operations will be moved to the new headquarters at that time. For more information, click
here
for the official notification.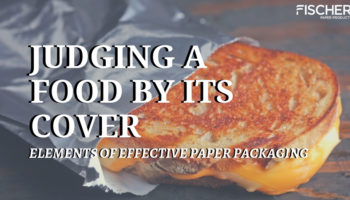 White Paper on Packaging Elements
As a manufacturer, Fischer Paper is committed to creating the perfect paper packaging for each of our customers. However, packaging can be complex. Sometimes, the best packaging has to be a mix and balance of different elements. In our latest white paper, we explore the current consumer needs that are most important when it comes to packaging. To read the white paper,
follow this link
.
We are GFSI Certified
GFSI (
Global Food Safety Initiative
) certification is becoming the most important and widely accepted food safety standards across the globe. Becoming GFSI certified helps us to meet the demands of a globalized market for improving food safety across the food supply chain and to further service our internationally active customers.