Turning the Page in Fischer's History

As we at Fischer Paper Products prepare to move into a brand-new headquarters and launch a new product line, we thought we would take a look back at our roots and what the future holds.  It's a story of sustainable success that we're excited to share.
In 1972, veteran packaging salesman William A. Fischer spotted an opportunity. The paper products industry had plenty of players, but few manufacturers capable of delivering consistently high-quality products and personal service to match. Bill knew a company that listened closely to clients and cared enough to take care of the little details other manufacturers forgot would succeed. So he hired two employees, bought two machines from the now-defunct St. Louis Bag Company, and set to work turning Fischer into the Midwest's go-to company for high-quality specialty bags.
By the late 80s, Fischer Paper would add customizable products and a national sales force with Martin Fischer leading our first major expansion. In the early 90s, Benno Fischer oversaw a host of updates and improvements on the operations side of the business.  He would go on to purchase the company and bring in William C. Fischer in the late 90s to head up Customer Service and Sales.  Along the way, we've kept our founder's customer-first approach alive and well by establishing the operational, service, and quality assurance team that would redefine Fischer's success. And for over a decade now, Ben's son, Joshua Fischer, has led nearly 100 employees as sole owner and president of Fischer Paper Products.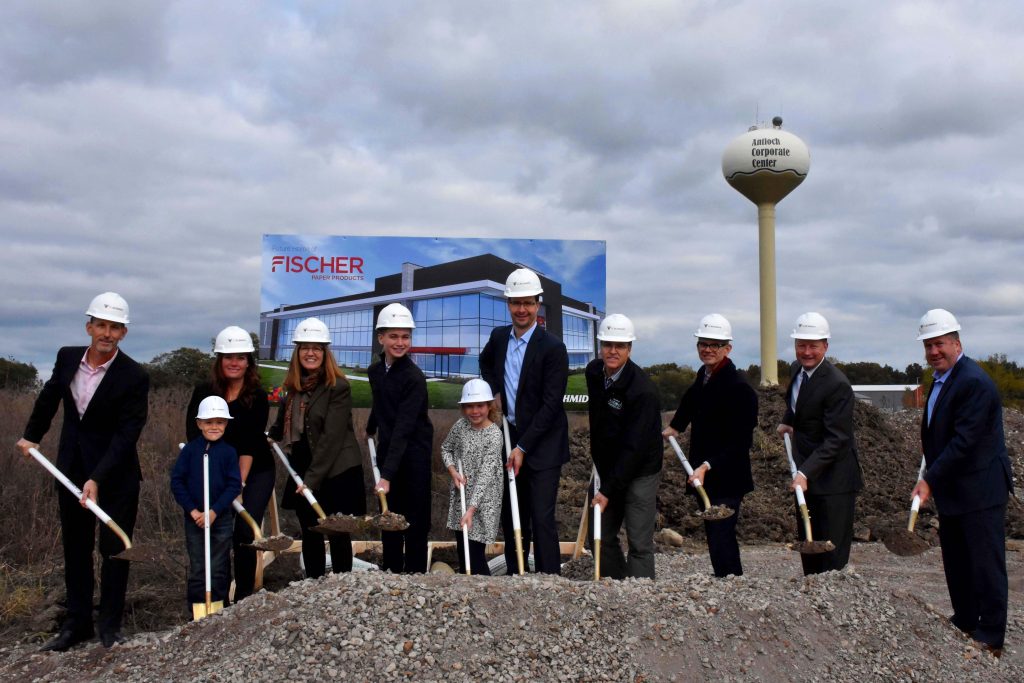 Over the decades, the leadership of Fischer Paper Products has been handed down from one generation to the next. And each time, a singular responsibility was handed down with it: a promise to stand by our word to every client, on every project. To deliver our best, one little detail at a time. And to keep building William A. Fischer's dream.  He imagined a paper company you could count on, known for the quality of its products and the attentiveness of its people. That's the Fischer we've always been. That's the Fischer we're building today – literally.
Now, after years of planning, Josh is taking the company forward with the largest investments ever made in Fischer's future. Our new facility will bring together manufacturing and warehousing under one roof.
And there is room for Fischer to grow as well. The next big investments are equipment to expand and diversify the company's product mix. Two new state-of-the-art paper handle bag machines will be installed in 2020/2021. With Fischer's expansion and growth come more employment opportunities. Fischer is looking for machine operators, packers, as well as several front-office positions currently. If you are interested or know someone who is looking for an new challenge with a growing company like Fischer, please visit our Employment Opportunities page or email HR at [email protected].

The construction for the new building is expected to finish by mid-August and will have many new amenities and upgrades for Fischer employees. In our next blog post, we will share more about those and what to look forward when the new building is ready.