Fischer's New Product Line Expansion
After nearly five decades of specializing in pinch-bottom paper bags, Fischer Paper Products is expanding our product line to include flat-bottomed, handle carryout bags this Fall. As we complete and move into our brand-new headquarters, Fischer will be adding the first of two new handle bag machines to our current fleet.
While paper bags are a timeless product, sustainability is now top of mind for consumers as well. Industry data clearly show that paper is the solution they prefer when they have options, despite years of greenwashing campaigns downplaying paper's role for uses like packaging handheld and carryout foods. In the last decade, demand for paper bags has increased dramatically due to both the rise of the environmental movement and the growth of off-premise dining.
Consumers want sustainable packaging options but they also want convenience. And studies find that consumers don't mind paying extra for these features. One study by Accenture found that "more than half of consumers would pay more for sustainable products designed to be reused or recycled". The same study also noted that "plastics (are) perceived to be the least environmentally friendly type of packaging, cited by more than three-fourths (77%) of consumers, with paper products perceived to be the most environmentally friendly, cited by 55% of respondents."
Today's busy consumers demand convenience and that is driving increases in off-premise dining across all formats: takeout, drive-thru, 
online ordering, 3rd party deliveries, and curbside pickup. Research conducted by Technomic for the National Restaurant Association has shown that "drive-thru tops the list with 92% of consumers saying they use this offering at least once a month. Takeout is similarly high with 90%, and delivery drops off slightly with restaurant delivery at 79% and third-party delivery at 53%." Even though delivery is third on this list, it is arguably the fastest-growing segment of the group. One of the biggest reasons for such dynamic growth is the rise of companies such as UberEats, GrubHub, and Doordash. They continue to expand into new areas and find new customers for chain restaurant operators. According to the National Restaurant Association, more than 60% of the restaurant foods are consumed off-premise now. By 2025, off-premise dining is likely to account for nearly 80% of the industry's growth. And as we are still learning in 2020 – the year of COVID – consumer needs for "eating out" are still shifting even further towards eating foods from their favorite restaurants at home and on the go.
Fischer Paper's new line will cater to the growing demands for carryout bags of the foodservice industry in particular. While in the past most paper handle bags were for retail use, that is changing rapidly. We will manufacture 4 sizes of bags that were chosen with the help of our customers, distributors and partners in the foodservice industry:
11 x 6 x 11 die-cut handle
10 x 5 x 10 flat paper handle
12 x 7 x 12 flat paper handle
14 x 9.5 x 15.5 flat paper handle
Fischer will offer bags in white virgin kraft or natural kraft with recycled content. Both the handles and the reinforcing patches for the handles are also paper, so the bags will be 100% recyclable and biodegradable. Our process for determining which bags to offer included research on how different shapes and sizes of take-out containers fit into these bags. Popular containers from 5 to 10 inches – whether rectangular, circular or square – will be able to fit in one of these sizes.  The flat handles offered are manufactured and applied inline as part of the bag-making process, so we do not have to rely on outside sources for that critical component of the bag.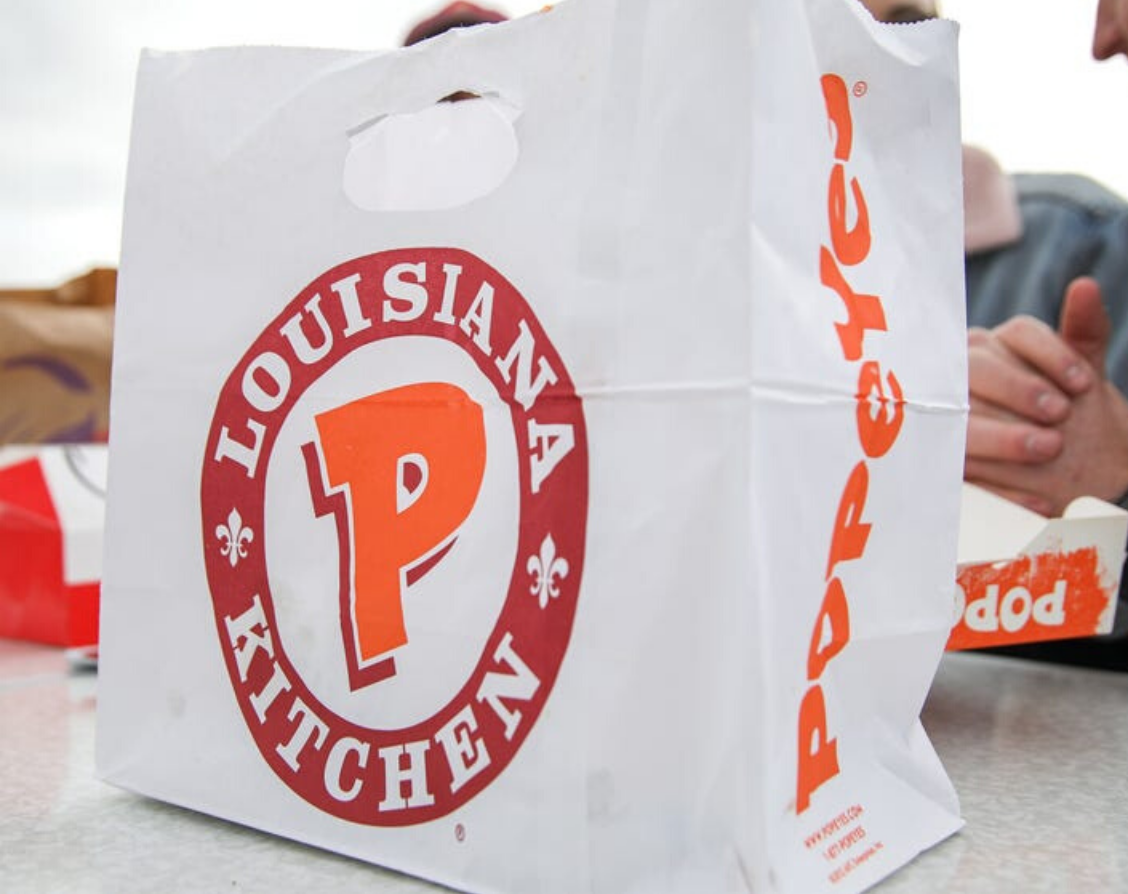 Fischer will continue to be your go-to source for branded pinch-bottom bags in the foodservice marketplace. But we're excited that we will soon be able to address the need for more domestic suppliers of paper carryout bags in the US as well. Fischer's current customers and new partners who want to move away from plastic for their carryout bags can soon look to us for one of the solutions pictured above, branded in 1-4 colors with their chain's logo.
As the two handle bag machines will be new to the Fischer Papers' operations, we are also looking for experienced Machine Operators to join us. If you or someone you know is interested in running state-of-the-art equipment for a rapidly growing, family-founded small business located in the state line area of Northeast Illinois and Southeast Wisconsin, please contact our HR department for more information.  We would love to talk to you about how you could contribute to our future success as part of the Fischer team!
*Disclaimer: Images used in this post are not of Fischer Paper Products' bags